On the 17th of September, youth activists with the National Party postered campuses across the country, including University College Dublin, Trinity College Dublin, Technological University Dublin, Galway-Mayo Institute of Technology, National University of Ireland Galway, University College Cork, University of Limerick, Athlone Institute of Technology, Waterford Institute of Technology, Letterkenny Institute of Technology and West Regional College Derry.
This postering campaign was conducted by the youth wing of the Party, Óige Náisiúnach, and its intent was to broadcast the existence of a nationalist presence on Irish campuses. In the future, youth members will continue to have a visible presence on campuses, aiming to voice what we perceive to be growing discontent with the conformist status quo.
Founded in 2016, the National Party has aimed to be a vehicle for the National Idea against the forces of dissolution that undercut the very existence of the Irish nation. We hold that the well-being of Irish society springs from the existence of a distinct Irish people, defended through the doctrine of nationalism.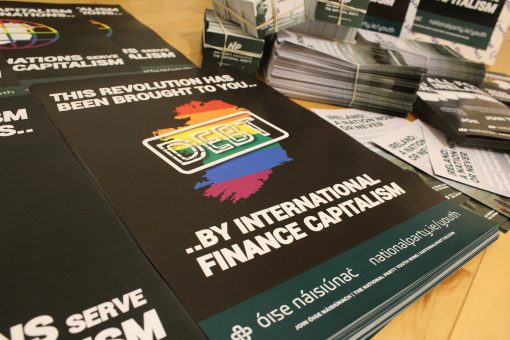 The posters themselves highlight the confluence of interests between so-called anti-establishment causes and the supranational corporate consensus they allege to oppose. The paradigm of our age is simple. Social and economic liberalism. The cozy Left have been bought off with corrosive "progressive victories" in the social sphere like same-sex marriage and abortion. And on the economic issues they are, for all the noise they make, compliantly powerless. They fear, more than anything else, the rise of nationalism, which they view as a threat to their cozy position. Meanwhile, their supposed enemies, the neoliberal economic forces, have championed the "progressive" social causes with the same zeal which they sell us fizzy drinks and smart phones. Marketing the revolution to the masses.
The values of this "New Ireland" come not from the self-styled grass-roots activists but from the very top. That is the top-down revolution which has occurred. The values that unite Richard Boyd-Barrett and Leo Varadkar are the values of today's Ireland. And those values are rotten to the core. It is the one post-national, post-Irish, monolithic value system which prevails. Sponsored by all the big name corporations. Endorsed by the most powerful international forces. The rainbow flag is flying triumphantly over an indebted and deracinated Ireland of homelessness, displacement and conformity.
As students we see the myopia and failings of Liberal Ireland, we being the generation that will inevitably bear the brunt of the social changes ongoing today. We are the generation who emerged in the wake of Celtic Tiger era decadence and post-Catholicism, destined to enter into pauperism as the realities of economic and social liberalism set in. The only recourse left to our generation is the path of radical nationalism as taken up by our ancestors before us. And though every institution in the land will oppose us, there is no other choice now.
Óige Náisiúnach | Nationalist Youth
DUBLIN CITY UNIVERSITY (DCU)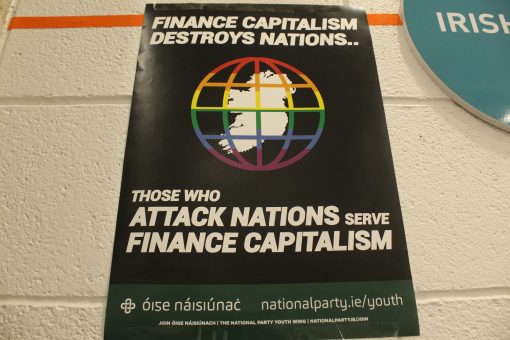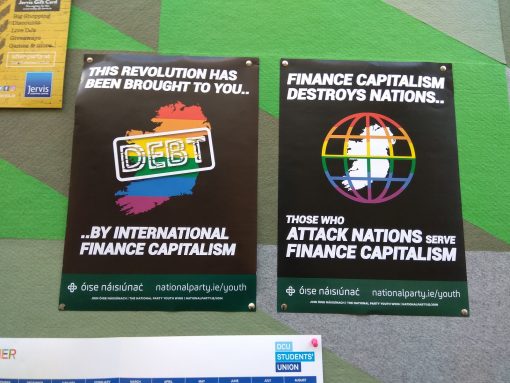 UNIVERSITY COLLEGE DUBLIN (UCD)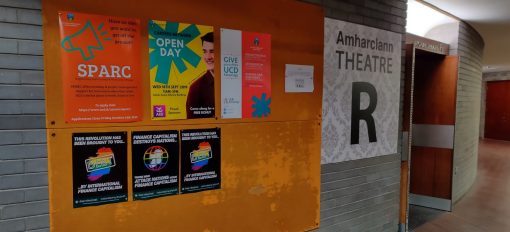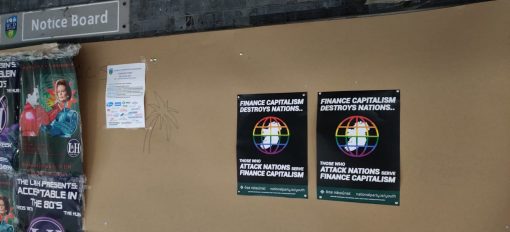 TECHNOLOGICAL UNIVERSITY DUBLIN (TUD)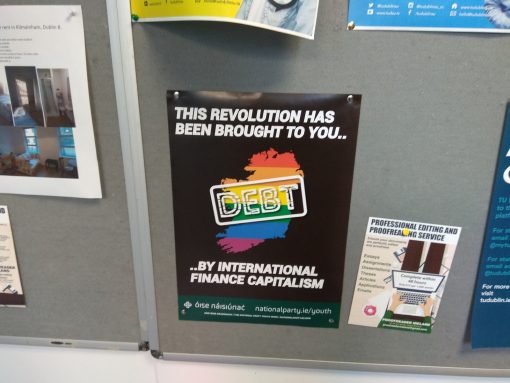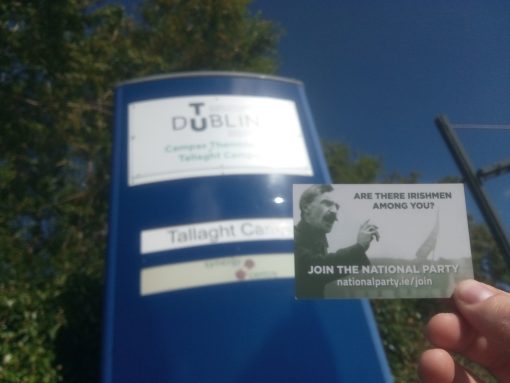 TRINITY COLLEGE DUBLIN (TCD)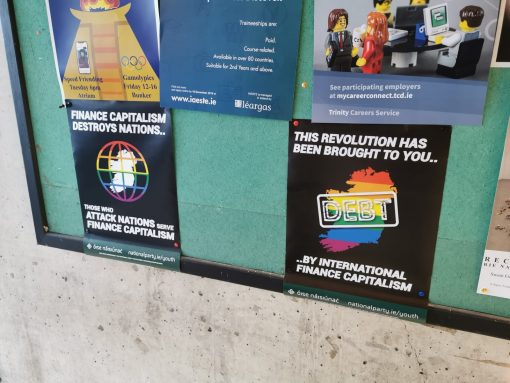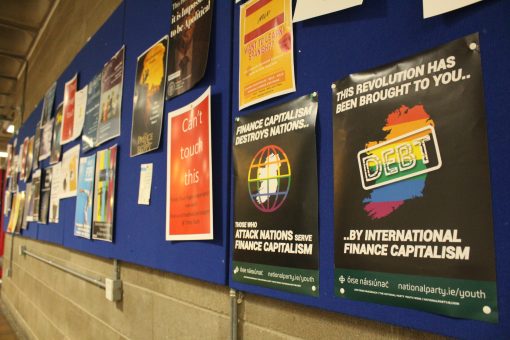 NATIONAL UNIVERSITY OF IRELAND GALWAY  (NUIG)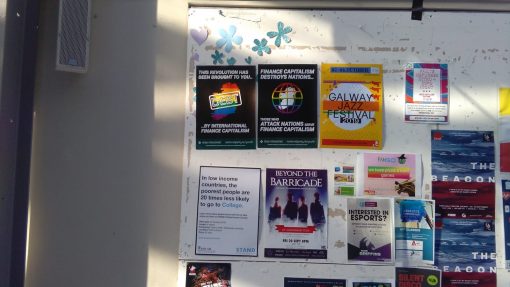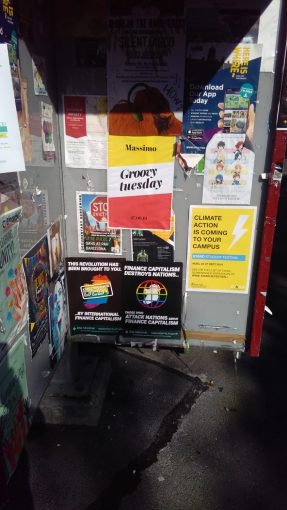 GALWAY MAYO INSTITUTE OF TECHNOLOGY (GMIT)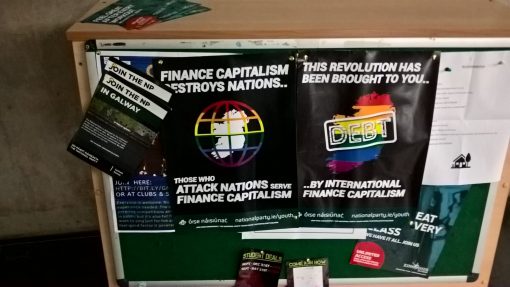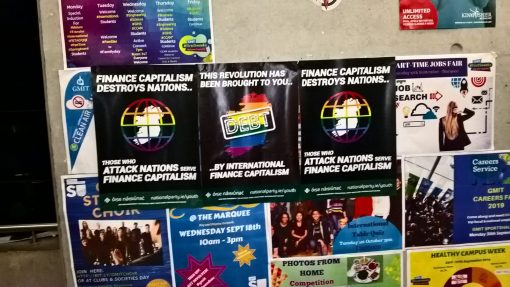 ATHLONE INSTITUTE OF TECHNOLOGY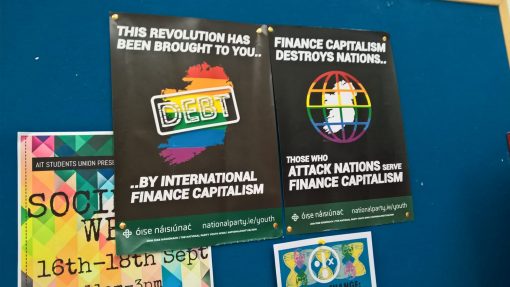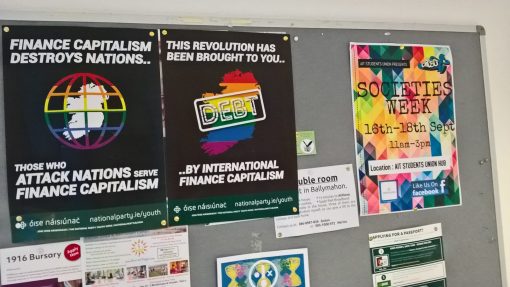 UNIVERSITY COLLEGE CORK (UCC)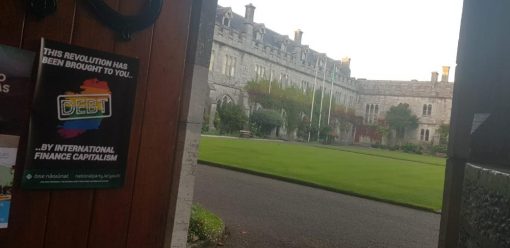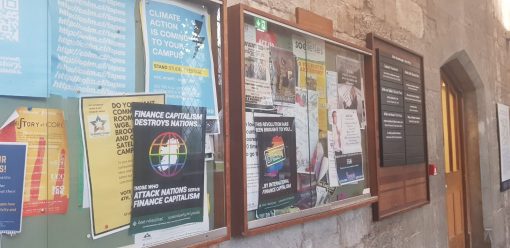 DUNDALK INSTITUTE OF TECHNOLOGY (DKIT)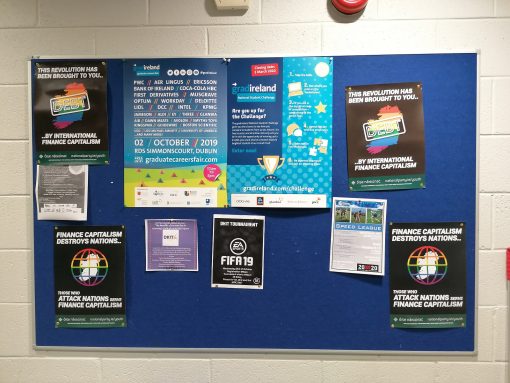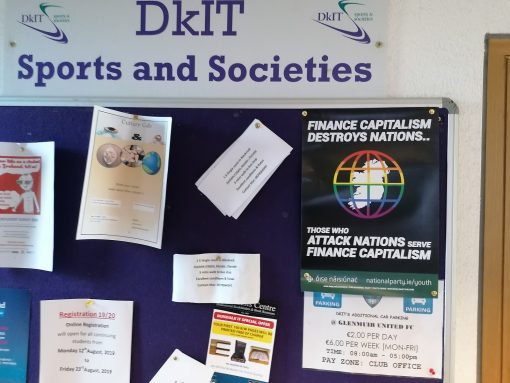 LETTERKENNY INSTITUTE OF TECHNOLOGY + WEST REGIONAL COLLEGE DERRY