National Party activists came together recently for a trek through the beautiful Deerpark in Sligo where they visited the 5000 year old Court Tomb.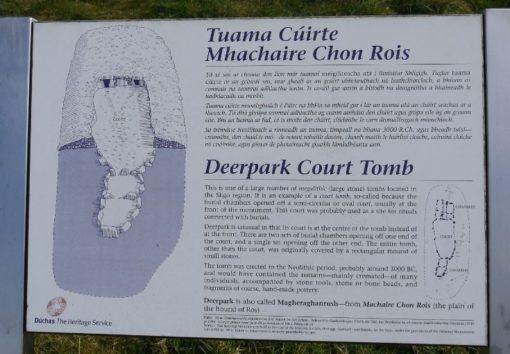 The trek was an opportunity to meet old and new members and to continue the building of the National Party within the area. Treks are a vital method of building camaraderie and reconnecting with our Native land. In this dark period of ongoing and relentless attacks against the Nation and our heritage we must make concerted efforts to break through this darkness, to reharness the inner strength which is in all of us and has been handed down to us by our ancestors.
The regime is designed to isolate and demoralise, and the only way out of this mess is through joining with like-minded, fellow indigenous people. We stood in the presence of 5000 year old stone structures, conscious of the fact that we today have been given a huge responsibility to hold strong and to not allow our homeland to be destroyed by the internal traitors and their international backers. It was an opportunity to reconnect with and embrace the glory of our ancestors and to consider how we must bring about the dream held by previous generations of Nationalists and shared today by a new generation. Our ancestors are our guiding light and our vision of a future Gaelstát drives us onward. What our enemies fail to grasp is that in the words of WB Yeats "we have hidden in our hearts the flame out of the eyes, of Cathleen, the daughter of Houlihan."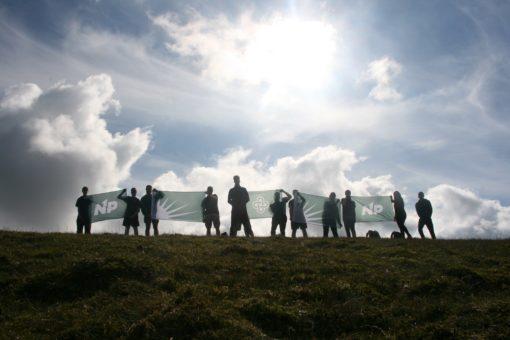 We stand for Ireland and for Ireland only. The treachery of the usurpers in Leinster House and the international financiers cannot change the eternal truth that Ireland belongs to the Irish. This is the cause for which we have pledged ourselves.
The Party within the North West have a busy monthly schedule and we run regular weekly and monthly activities. If you are reading this and want to get active in taking your country back, then contact the NP and be part of making history. You have a huge role to play. Bua nó bás. Ar Dheis ar Aghaidh.